Want to make the most of your user experience and ensure that you stop downtime in its tracks?
Whether you have your own Cloud team or not a Managed Cloud Services Provider could benefit your business. See how using Managed Cloud Service Provider can help your business in our latest video
Below is a transcription of the video above which covers, our Managing Director and 15-year Software Engineer, Marc Firth's overview of why you should use a Managed Cloud Services Provider.
Video transcript:
Why use a Managed Cloud Services Provider?
Marc: Hey all! Great to have you here.
Now, when it comes to ensuring you have a reliable cloud platform and that your users get the best possible experience because a great experience will likely lead to an increase in revenue. One of the most important things to ensure your business does well is Site Reliability Engineering (SRE), which is basically ensuring that your website or application or API works as expected for your users.
So things like functional testing, unit testing, security and performance are all baked into your processes and that ensures effective software delivery that "just works".
If you haven't seen my video on why that's important. Go and take a look at that [first].
Seen it? Great! welcome back.
How can a Cloud Managed Services Provider help you?
Marc: So how can a Cloud Managed Services Provider, otherwise known as a Cloud MSP, help you?
Well, if you're already part of an established business, it's likely you have your own Cloud or Engineering team that is managing your cloud services. But whether you have your own cloud engineering team or not, it's likely to be beneficial to outsource or supplement the management of your Cloud services to a Managed Cloud Services Provider.
The thing is, when it comes to managing our online services, it's that we're trying to build confidence in our software and services – for stakeholders, business owners, teams, and even the end user. And that's the confidence that we're taking the right steps to achieve a great user experience through reliability.
How to tell if you could benefit from a Cloud Managed Services Provider
Marc: So ask yourself the following questions:
Who does your cloud team escalate issues to?
How can you be sure that the cloud solution is actually going to meet your service level objectives? That is the experience that you've promised or are contractually obliged to provide to the user.
Are you confident you followed the best practices for incident support?
And will your team get notified if there's a problem with the user experience and not just the infrastructure? And who gets woken up when there's a problem at 3 a.m.?
Is there an SLA in place with the team to ensure someone is always around to support [the application/service]? And what happens if that support individual is unavailable?
Now when you achieve that level of confidence in the solution, the relationship between the Engineer and Stakeholder or User changes because you're not firefighting as much. And that's what we aim to achieve in our Cloud MSP.
These are just some of the more common challenges that businesses are experiencing with their online services at the moment. And we haven't even touched on designing infrastructure that's built to handle the expected scale and uptime guarantees.
How Cloud MSPs differ
Marc: Like Firney's managed cloud services packages, different Cloud MSPs will provide different levels of service. Some packages and providers may not help you beyond the cloud architecture only.
I can't speak for all Managed Cloud Service Providers, but the important thing is to understand exactly what you're getting for your investment.
The benefit of a Cloud MSP that focuses on SRE
Marc: So let's dig into why, as a Managed Cloud Service Provider, we do what we do at Firney. So you can get a bit of insight into that and the business and what drives us to provide the services that we do.
So what's the benefit?
Well, there are several challenges faced by businesses at the moment.
The first challenge is that there's currently a shortage of highly skilled Cloud and SRE Engineers, which is driving up costs. And using a Cloud MSP that supports your SLAs will allow you to escalate issues and seek guidance on best practices and architectural design to achieve the best reliability.
And do you know which metrics you should be focusing on with your monitoring platforms? This is where Cloud MSP can use Site Reliability Engineering to help you define those Service Level Objectives.
Now, there are tools out there that will tell your cloud engineering team when there's an issue, but they won't tell you how to fix it. At Firney, we have our AI-driven tool, which helps our engineers resolve issues faster. And it's quite awesome, but I'll come back to that.
So there are existing monitoring and incident support tools, but how do you know that your team has configured them correctly? And this is where a Managed Cloud Services Provider that bases their services on Site Reliability can help you align those tools to the Service Level Objectives that matter.
How can you confirm that your infrastructure has been built to scale and will do so when it needs to? Sometimes you might just need to design built from scratch. Other times you might just need to validate that your existing solution, or the one your team has designed, meets the desired outcomes in terms of reliability. And a Cloud MSP can help you with that.
Focus on your core business
Marc: Now, over the past few years, tool sets for the Cloud have moved from being pretty basic to comprehensive. There's a lot to learn, and sometimes it can be difficult for engineers to identify what they need to focus on.
As a manager or business owner, your focus needs to be elsewhere, and maybe it's just that you'd like a second opinion on design decisions that either you or your internal teams are making so you can be reassured of the stability of your website application or API; so you can minimize getting paged at 3 a.m. And with a cloud MSP taking on some of that workload, you can redirect your focus to be on your core business and delivering great software and focus on getting a good night's sleep.
At Firney, for instance, we take pride in not only managing cloud infrastructure but also helping you to implement SRE processes; such as automation and incident support.
Firney's Managed Cloud Services options
Marc: As a Managed Cloud Services Provider that focuses on SRE, we can:
Take on [management of your cloud environment] for you completely managing every aspect of your cloud environment
Be an escalation point for your internal teams and help them devise processes and architectures that ensure stability.
Simply provide training, on SRE, Cloud and Data Engineering, on how to build and test fault-tolerant applications.
Is Firney affected by the same Engineer hiring challenges we have?
Marc: So you might ask yourself "How can Firney not have the same challenges as us?"
Well, we have a bit of a trick up our sleeves. We have a tool that no one else has, at least that we know of our Resolution Hub™ (alpha).
Now, this tool is not yet generally available and we'll be releasing more details on it very soon. But the way that it works is you put your errors and affected SLIs (Service Level Indicators) in and it gives you solutions on how to resolve your issue or suggestions on how to diagnose it further. Because actually there's a logical pattern to diagnosing Incidents.
The byproduct of this is that you do not need as many highly skilled resources to diagnose or resolve issues because we can give Engineers a guide on how to resolve and diagnose challenges that others have faced before. Because most of the time these are not unique scenarios.
Having these playbooks also reduces the time it takes to onboard additional engineers on your application as well.
Priority access to the Resolution Hub
Marc: Now, I've probably said too much already as we'll be releasing details on the Resolution Hub in a couple of weeks at Web Summit.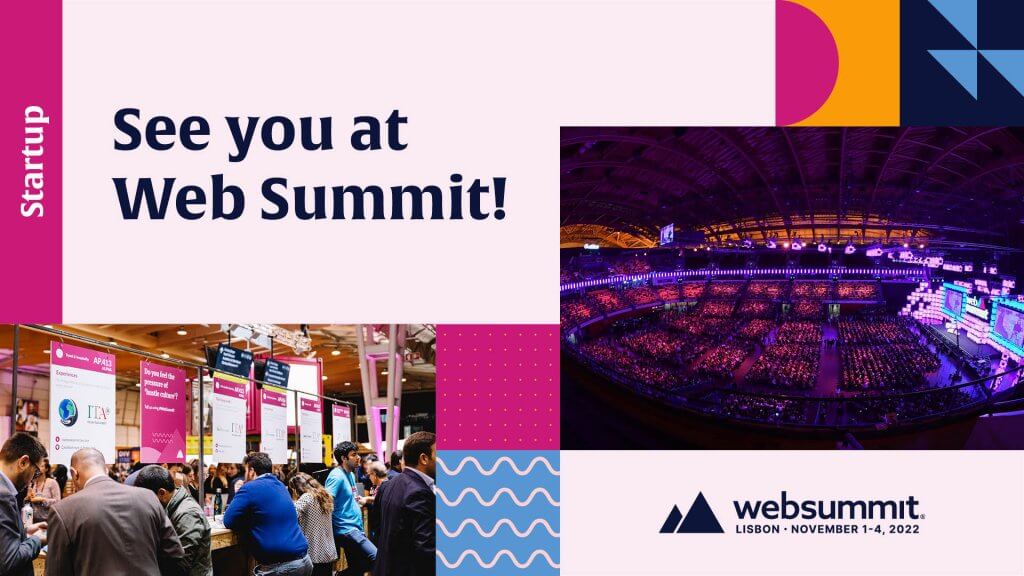 Needless to say, it's exciting and a select few businesses will have priority access to the tool and the benefits that it brings.
About our Managing Director, Marc Firth
Marc: So a bit of background for those of you who don't know me. I'm Managing Director at Firney, a Managed Cloud Services Provider I've devoted my career to all things engineering with a business KPI focus with a strong emphasis on growth, stability and automation.
At Firney, we have decades of combined Engineering and Cloud experience and detailed knowledge of what it takes to build reliable services.
Summary
Marc: So if you'd like to discuss this further, feel free to message me in the comments or reach out to us via our website, which I'll link to in the description. So hope that helped describe how a Cloud Managed Services Provider can help you.
Don't forget to like the video if you find it useful. Subscribe for more hit the bell icon for notifications and I'll see you in the next [YouTube] video.
See more on Firney's Managed Cloud Services solution and our Resol